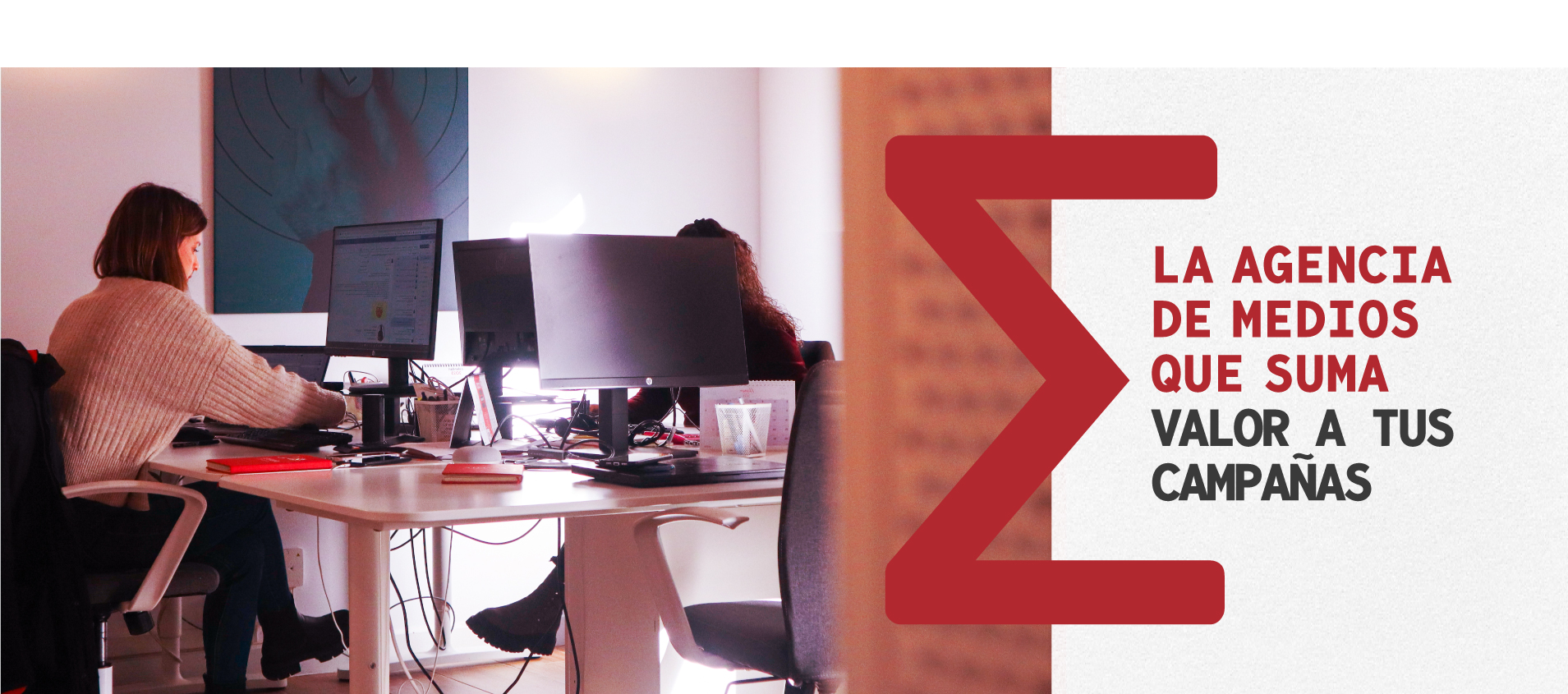 We are a media agency, which means we do everything. Our consultative and proactive spirit allows us to provide you with much more value in the joint definition of your strategy and accompany you from the briefing to the learning and the measurement of results.
We adapt to the media your consumer and your business to offer you unique media solutions aimed at improving your bottom line. And, most importantly, we put a lot of love into everything we do, and that shows in the results.
In short, we analyze, plan and execute your 360º campaigns in the most efficient and profitable way, using all the tools available on the market.
POSITION YOUR BRAND WITH BRANDING CAMPAIGNS
PERFORMANCE CAMPAIGNS TO ATTRACT CLIENTS
INCREASE YOUR SALES WITH ECOMMERCE CAMPAIGNS
Always aware of the brand and business KPIs, we use personalized attribution models looking for continuous optimizations that we can apply in real time.
The possibilities are endless.We constantly have new solutions at our fingertips, and we creatively execute them to improve your plans and strategies.