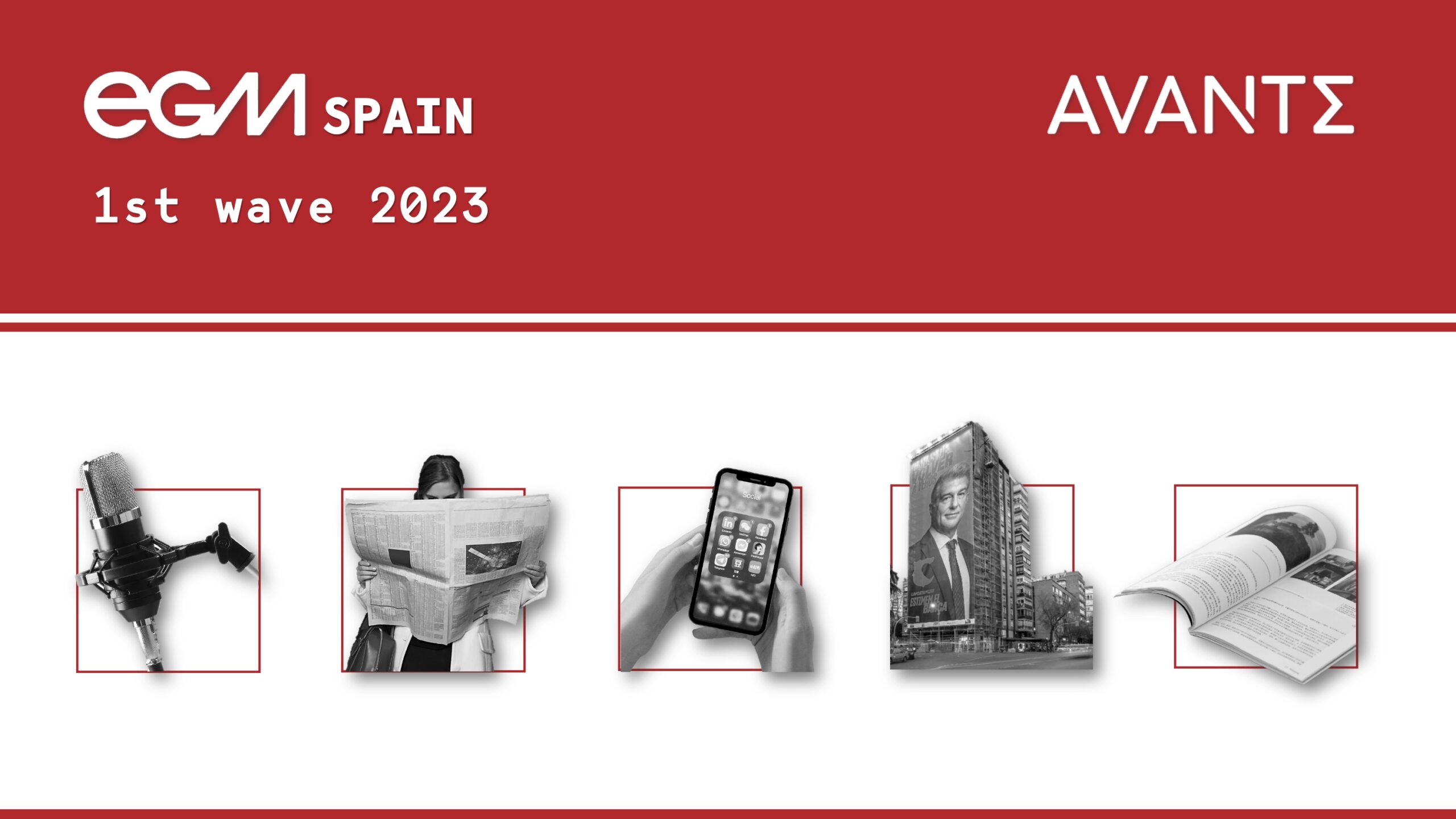 International EGM 1st Wave 2023
Our first AVANTE EGM report with the 1st Wave 2023 is now available. As usual, we break down the consumption of advertising media at the International level and the behavior of the audiences in Radio, Internet, Press, Outdoor and Magazines.
Internet once again leads in terms of penetration, ahead of Television and Outdoor, second and third. Outdoor media remained unchanged vs. the previous period, while Television continues to lose audience. The Social Networks experience an increase of four percentage points, placing it in fourth place, to the detriment of Radio, which lost eight tenths of a percentage point. In general terms, there was a general increase in the consumption of the online version of the media, with the increase in Online Radio (+23.5%) standing out above all.
INTERESTED IN THE FULL EGM REPORT?
Fill out the form to download it!